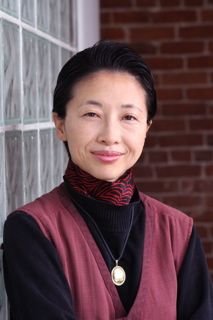 Chun Shim, presents a workshop on how you can release daily stress quickly and help physical/energetic health through Life Particle Vibration and healing. No previous experience needed. This workshop is open to anyone who is interested in learning a natural method of stress relief.
Within every living being, kernels of life energy or Life Particles vibrate at infinitely varied frequencies giving rise to all forms of life. This energy serves as a bridge between a person's inner consciousness and the physical world. Experience how to release stress and heal yourself through Life Particle Vibration.
Chun Shim has been a master healer, teacher and workshop trainer for almost two decades. Facilitating various workshops such as Chakra Healing, Finding Your True Self, Healthy Lifestyle and From Stress to Strength and more. Chum Shim helps people on how to connect and heal the three components of their life force; the physical body, the energy channels and the spirit.
Through the opening of energy pathways, detoxification, diet, exercise and meditation, Chun Shim has been able to create innovative programs for individuals with specific life issues.
Chun Shim has conducted workshops, yoga and healing classes at RootsToWings Yoga center, MA (2008-present), Northeastern University Staff Class (2001), Rosie's Place(1999-2000), Dahn Yoga center in MA (1997-2008), Waban Rehab Center (2006) and Honor's Haven Resort & Spa (2010-present)