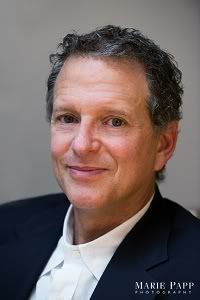 Larry Levine is a Keynote Presenter at Festival for Change. He is the creator of the C.O.R.E Remedy Technique. He is a Master Practitioner in facilitating change in people quickly and easily. Larry works with people to help them replace their current, unproductive patterns with carefully selected programs that produce the outcomes that each individual wants.
At the Festival he will guide you through understanding and showing you how you can create dramatic and instant state change which in turn creates action vs. inaction. The workshop is a life transforming experience where you will have a shift in your beliefs and thinking once going through the workshop.
C.O.R.E. is short for Conscious Outcome Reprogramming Experience. We are all producing outcomes or results that determine the quality and direction of our lives. For example, as a child, we may have been rewarded with dessert by our parents for 'eating well', or for 'playing it safe' and taking no risks. Today, we may find ourselves overweight and fearful of even the most minor changes. The old programs no longer serve us, yet they keep on running anyway, influencing us each day to make choices we wish we would not make, and to experience feelings we wish we did not feel. Larry uses a variety of tools to help clients achieve the results they want. These may include hypnosis, NLP, EFT, Brainspotting, and more. Larry will use whatever works best for any particular issue, or by what a client's previous experience suggests will be most effective.
Now, it is possible to remove the programs that no longer serve us, and to replace them with a 'consciously' chosen path of thoughts, actions, and feelings that serve us today. By making small and specific changes, people are able to improve the quality of their lives.
Larry has spent decades in the corporate world-- running businesses and consulting with others. He is a nationally recognized motivational speaker, communications trainer, sales strategist, and facilitator of change for large corporations. His clients have included Disney, AOL, McGraw-Hill, Tourneau, IBM, and many others. Larry has taken his years of experience with Top Executives and is now applying the same principles in helping people make changes in all areas of their lives.
Many conditions that we have come to accept as normal in our lives are not normal at all. Conditions like sleeplessness, depression, anxiety, anger, guilt--- just to name a few, result from our thought processes. In fact, many conditions which manifest in our bodies come from our emotional state, including migraines, shingles, IBS, back pain, and many, many more. How we feel is a result of how we think! When these thoughts repeat themselves, they affect our health and our mood.
We believe that you have a choice in this matter. You learned how to respond to many circumstances in this (less than optimal) way, and you can quickly learn how to respond differently. Most of our thoughts, behaviors, and moods are run by our unconscious as 'programs' that function below our level of awareness. Some people attempt to fight these programs by applying will power and/or discipline to over-ride them (weight loss and smoking, for example), and in some cases, by taking drugs (prescribed or otherwise) for anxiety, depression, phobias, and other emotional issues. The CORE Remedy Technique is effective because it works by changing the programs you are running, with the permission and cooperation of both the conscious and unconscious parts of your mind. The results are quick and dramatic.

Visit Larry at: